Starting in 2009, Adrian worked his way from field technician to general manager and eventually took over the company in 2012. Adrian's prior experience in both the construction and insurance industries brings a well rounded approach to the restoration and claims process.
With over 30 years of experience in all areas of construction, Walter brings the highest level of honesty and integrity that our customers are able to put their trust in. His attention to detail and high quality ensure a great result at the end of every project.
Lead Restoration Technician
With over 10 years in the restoration industry Dave brings a high level of expertise and experience to our customers. His technical abilities and his willingness to serve help ensure the highest level quality of service.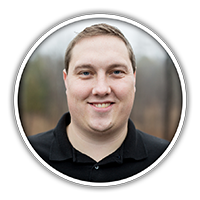 Obie joined the company in 2013 and oversees the daily operations of the company. His experience in construction and business management makes him an integral part of the team, helping to maintain a steady and fluid workflow in our busy environment.